Scheduling events has never been easier, a new feature in Google Apps gives you the ability to create events right from your Gmail inbox.
Dates and times will now appear with a light underline that gives you the ability to click on them and easily add an event to your Google Calendar without ever leaving your email.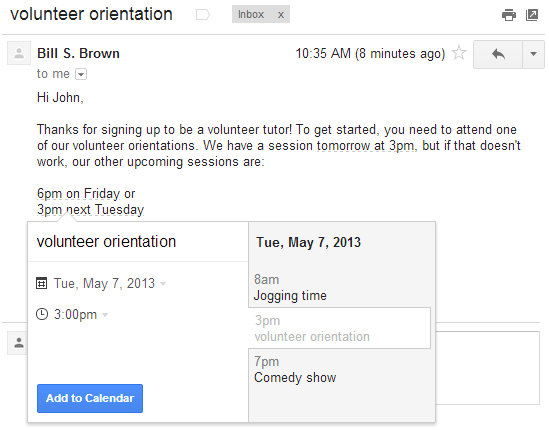 If you click on any underlined date, a popup box will appear and give you a preview of all scheduled events in that day so you do not have to worry about double booking meetings. From there you can change the title, date or time of the event that you are creating. Clicking on "Add to Calendar" does exactly that. It will also create a link in the event that links back to the original email where the event was created.